Services list.
Our Service Eco System Provides You With Comprehensive Solutions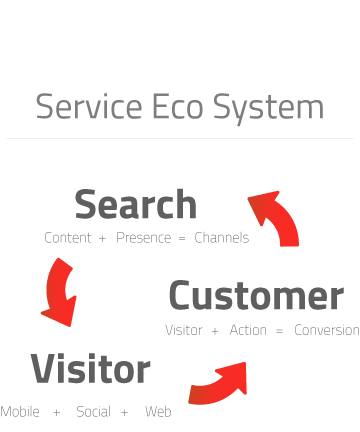 Social Media Setup
Your presence on social media is an opportunity to be found online. Engage with your visitors and you're golden! We can set up everything for you.
Blog
Content generation is important. We can set up your blog and tie in all your social media accounts for streamlined posting.
Website Management
Need consistent tweaks and changes to your site?
We can manage all aspects of your web setup from email management to design changes to bug fixes.
Social Media Advising
Learn the in's and out's of various social media platforms with the help of experts. We teach you how to manage your social voice.
Blog Management
We have a team of writers to create, schedule and manage your blog posts to keep your site fresh and current.
Consulting
New to online? Don't know where to begin? We can provide initial training services to help you get up and running in no time. Start or Improve Your Business Today!
Learn How Globetrotter Designs can get your company's web strategy generating more revenue for your business.
Want A New Website Setup?
Website Maintenance
Maintenance and support
for existing websites
Up to 3 Support Requests a Month
Additional Support Requests Available
Individual professional
Great for Sole Proprietors
& Individual Professionals
We Create and Host Your Site
Phone & Email Support Available
Up To 3 Email Addresses
2 Year Contract
Small / Medium Businesses
Great for Businesses Wanting
Professional Web Presence with Support
We Create and Host Your Site
Wordpress or Pure HTML Depending on Client Needs
1 hour of Phone & Email Support Included
Free Initial 1 Hour Consultation
2 Year Contract
Website Service Plans
Website Maintenance
Individual Professional
Small / Medium Businesses
Great for:
Individuals & Businesses
Photographers, Actors, Jewelers, Personal Sites, Sole Proprietors
Established businesses with up to 20 employees.
Email Accounts
3
25
Web Site Size
2-4 pages
> 4 pages
Included Monthly Support / Consulting
30 minutes
1 hour
Support Method
Email, Phone and Local
(Austin Clients Only)
Support Tickets Billed Separately
Email, Phone and Local
(Austin Clients Only)
Contract Term
No Contract
2 years
2 years